Dr. Jason Sneath, board certified dermatologist and one of Canada's leading cosmetic physicians, is the medical director of SKIN. He trained at UBC under Drs. Jean and Alastair Carruthers, renowned in the dermatology community for being the first to use Botox for cosmetic purposes. An avid learner, he sought additional medical training at Harvard and Oxford University.
Sneath has published several papers and authored a textbook chapter on the use of Botox for cosmetic purposes.
Dr. Sneath is a sought-after speaker and regular contributor at dermatology meetings around the world.
In addition to medical dermatology, Dr. Sneath is the local expert in cosmetic treatments with botox, filler (juvederm), and laser. His philosophy is to combine expert service with the most advanced technology to provide the best in aesthetic medicine and skin care, all delivered in a spa-like atmosphere.
It's really exciting for us to know we offer cutting-edge technology operated by expertly trained and experienced staff including registered nurses, laser technicians, and a coolsculpting technician. Our patients want to invest in themselves and we are proud to have the full toolkit at our disposal to help them achieve their goals. SKIN has the largest complement of lasers on the Prairies. We offer a complete spectrum of non-surgical cosmetic treatment options, the best skincare available on the market, as well as glo skin beauty, a line of mineral makeup. Whether it's rosacea, brown spots, scarring, fine lines, sagging skin, unwanted hair or excess fat, we are confident we have the best laser, device, products and services to achieve the results that clients are seeking
When it comes to skin care we believe in skin care first approach. Our mantra is simple – prevent, protect and correct when it comes to a good skin care regimen. Improving facial beauty and symmetry is a waste if the skin is still looking dull and deteriorated at the end of the treatment. We are proud to be a SkinCeuticals Advanced Clinical Spa. All of the skin care and services we offer are backed by science and formulated to correct signs of aging, protect healthy skin, and prevent future damage.
– DR. JASON SNEATH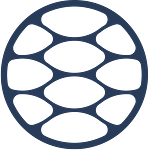 HEALTHIER, REJUVENATED SKIN STARTS IN YOUR INBOX
SIGN-UP FOR OUR E-NEWSLETTER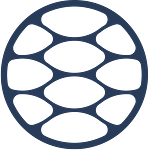 HEALTHIER, REJUVENATED SKIN STARTS IN YOUR INBOX
SIGN-UP FOR OUR E-NEWSLETTER